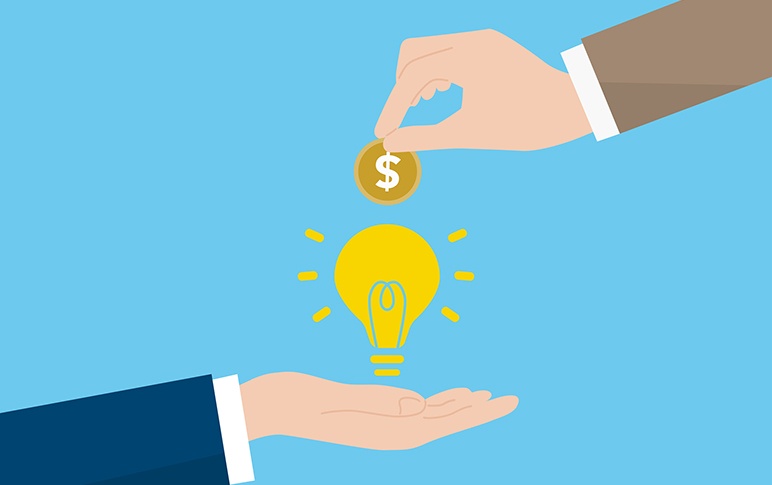 Some headhunters specialize in working with venture capital and private equity backed companies. These headhunting assignments often create unique challenges that are best solved by experienced headhunters.
One important distinction between venture capital firms and private equity firms is that stage at which they invest. Venture Capital firms typically make investments in the $500k – $20m region, and will often invest in relatively early stage companies that don't make a profit. Indeed, many of these early stage companies are reliant on venture capital funding to develop their products and to fund the expansion of their business. Venture Capital firms will often invest in internet or technology businesses that require lots of capital, but offer a potentially large return should those companies scale successfully and be acquired or float on the stock market in the future.
Private equity firms, by contrast, typically invest in somewhat later stage companies. The size of the companies they invest in can really vary – with smaller private equity investments perhaps entailing an investment of $30-50m as well as some very large deals in the hundreds of millions or billions of dollars. In contrast to venture capital firms, many private equity firms buy companies outright, rather than buying a minority stake or co-investing with other firms.
As private equity firms are often buying a whole, fairly mature business, this is often done with a degree of transformation in mind; the private equity firm believes they can change the nature of the business and increase its value. The company might need a turnaround, or a new business model, or to cut costs, or enter a new market or industry.
Companies that raise venture capital or private equity financing are often founder-led. A founder will often need to build out their management team as a company scales, and this presents a unique challenge for headhunting firms. Because founders often have an idea for a business then become its CEO very quickly, they often lack the experience of seasoned industry CEOs. They may have their quirks of personal taste, and a lack of experience when it comes to hiring. They may not know "what good looks like" and be very picky when it comes to hiring people into their business. Understanding the founder and their tastes – and how to influence them – is key for any headhunter working on this kind of assignment.
Furthermore, the venture capital or private equity investor may have a very important perspective on the hire, and this needs to be factored into the equation. It's also worth noting that earlier stage companies have both constrained resources as well as ambiguous strategic dilemmas – how do we prioritize our resources? Which markets do we enter? Which products do we develop? How do we organise our business? They need candidates who aren't phased by these big, strategic questions, and who like to be hands-on when it comes to getting them done. Dropping a candidate from a larger company into an earlier stage, entrepreneurial company can be risky as they won't necessarily have had this level of responsibility before.
Private equity backed companies often need executives who are used to working with demanding, board level investors, and those who can drive change within the context of a mature business. Private equity firms might also need deal advisors to help them with due diligence around a particular investment. The company itself might need a CEO and a CFO with a strong track record of successfully selling companies – either by floating them on the stockmarket or selling them to larger businesses. To fill this need, there are headhunting firms such as Skillcapital that specialize in working with private equity firms across different industries and have deep experience of their requirements.
Venture capital and private equity backed companies often need specialist headhunters, and this can provide a great source of work for headhunting firms. Whilst one particular entrepreneurial company might not need that many headhunting assignments, by building a good reputation with the investor, there is an opportunity for the firm to work across their portfolio.